Journey into the unknown is cycle of discovery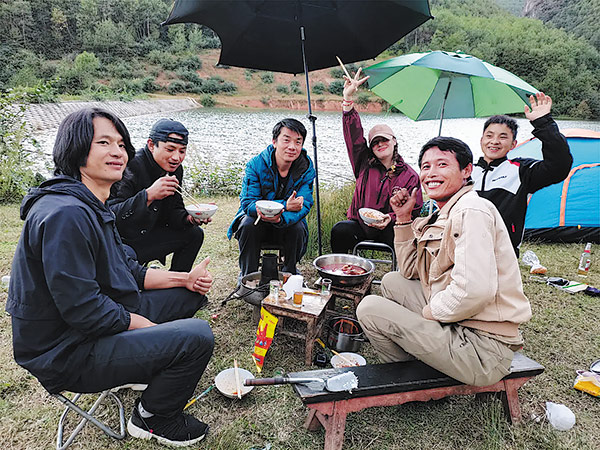 Lunch in the wilderness with five new friends from various ethnic groups, Oct 23, 2021.[Photo provided to China Daily]
Expat uses pedal power on adventure to experience the sights and sounds of a fascinating land that never ceases to amaze
Last September an American embarked on a solo trip through Southwest China on a standard bike she had bought at a local shop. In three months Jennifer Holstein cycled 2,500 kilometers through three provinces with just two small bags.
Holstein shares her biking experience in a recent episode of China Daily's My China Surprise, which features the stories of local expats sharing their unique and interesting perspectives on what they find surprising about China.
In an exclusive interview with China Daily, Holstein speaks out on why she decided to cycle across a foreign country. According to Holstein, "many people dream about traveling the world and taking huge risks, but never do". She encourages others not to "spend their life hoping that one day they will be able to achieve their wildest dreams, but to try first, the rest will work itself out".