Li: Smooth transportation key for economy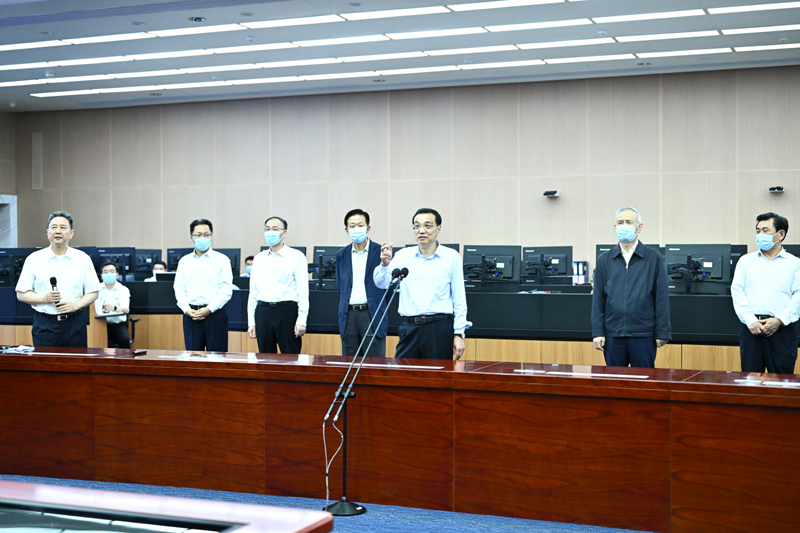 Premier Li Keqiang, also a member of the Standing Committee of the Political Bureau of the Communist Party of China Central Committee, talks with wheat harvester drivers via video link, June 6, 2022. Premier Li inspected the Ministry of Transport and chaired a symposium on June 6. [Photo/Xinhua]
Premier urges measures to prevent gridlock, bolster support for vital sectors
Premier Li Keqiang has underlined the significance of unimpeded transportation and logistics in shoring up economic growth, saying that the authorities should bolster coordination and avoid introducing sweeping policies in order to promote the recovery of freight volume.
Speaking during a fact-finding visit on Monday to the Ministry of Transport, Li highlighted transportation as a key sector underpinning the market economy, ensuring the public's well-being and in the fight against the COVID-19 pandemic.
He called for steps to solve the problem of gridlocked transportation in some areas and to bolster support to key sectors, regions and businesses in their transporting of cargo.
His fact-finding visit came after a surge in COVID-19 cases forced a prolonged lockdown in Shanghai, the world's largest container port, in April and May, as well as logistics delays resulting from highway controls in parts of China, which severely affected domestic supply chains.
The premier learned about issues related to transporting cargo and inspected the operations of highways, ports and airports via video link.
He urged port managers to accelerate steps to ship out loaded containers while putting in place sound measures to contain the pandemic.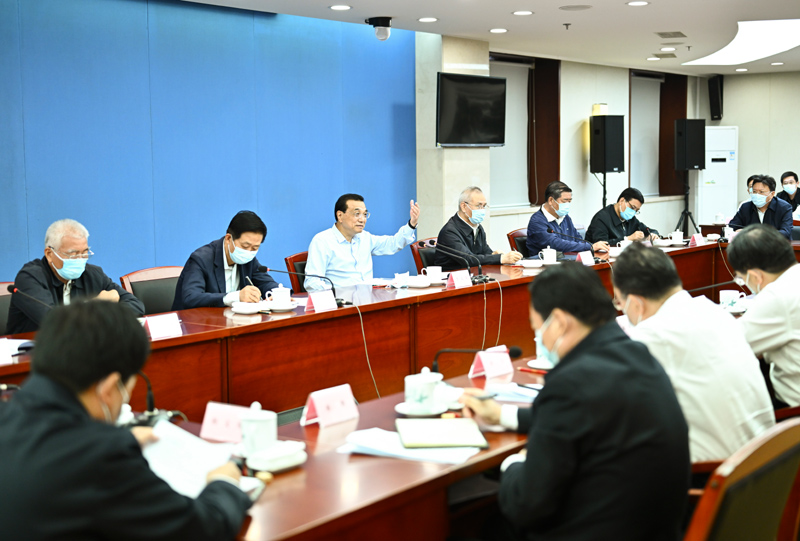 Premier Li Keqiang, also a member of the Standing Committee of the Political Bureau of the Communist Party of China Central Committee, inspects the Ministry of Transport and chairs a symposium, June 6, 2022. [Photo/Xinhua]
Ports are key corridors for China's opening-up, and more work must be done to improve the efficiency of cargo handling and transporting, and customs clearance, he said.
He called for steps to guarantee that exported products can be delivered smoothly, which is a key move to help businesses deliver their products as promised and protect their hard-won orders, and to ensure expedited imports, which would help ensure the stability of industry and supply chains.
He highlighted the importance of cross-border fast lanes in stabilizing foreign trade and investment and improving the level of China's opening-up.
As China's summer harvest is in full swing, Li spoke with the operators of wheat harvesters via video link and asked whether they had encountered gridlock on the roads.
He noted that the nation is now in a critical period of the wheat harvest and the government must scale up services to the operators of the harvesters, including taking steps to ensure their unimpeded transport.
He explained that a bumper grain harvest is the foundation to guarantee market supply and stabilize commodity prices.
The premier stressed the need to ensure that all relief policies aimed at logistics companies and truck drivers can be fully implemented, as well as putting aid packages in place for the civil aviation and railway sectors to help their recovery.
He called for unrelenting efforts to ensure the safety of the transportation sector, saying that stronger measures must be adopted to prevent risks and major accidents.
He called for the authorities to optimize the approval process for a group of projects and facilitate their early construction to strengthen China's transportation infrastructure and promote the development of a modern logistics system.