Guideline takes aim at telecom fraud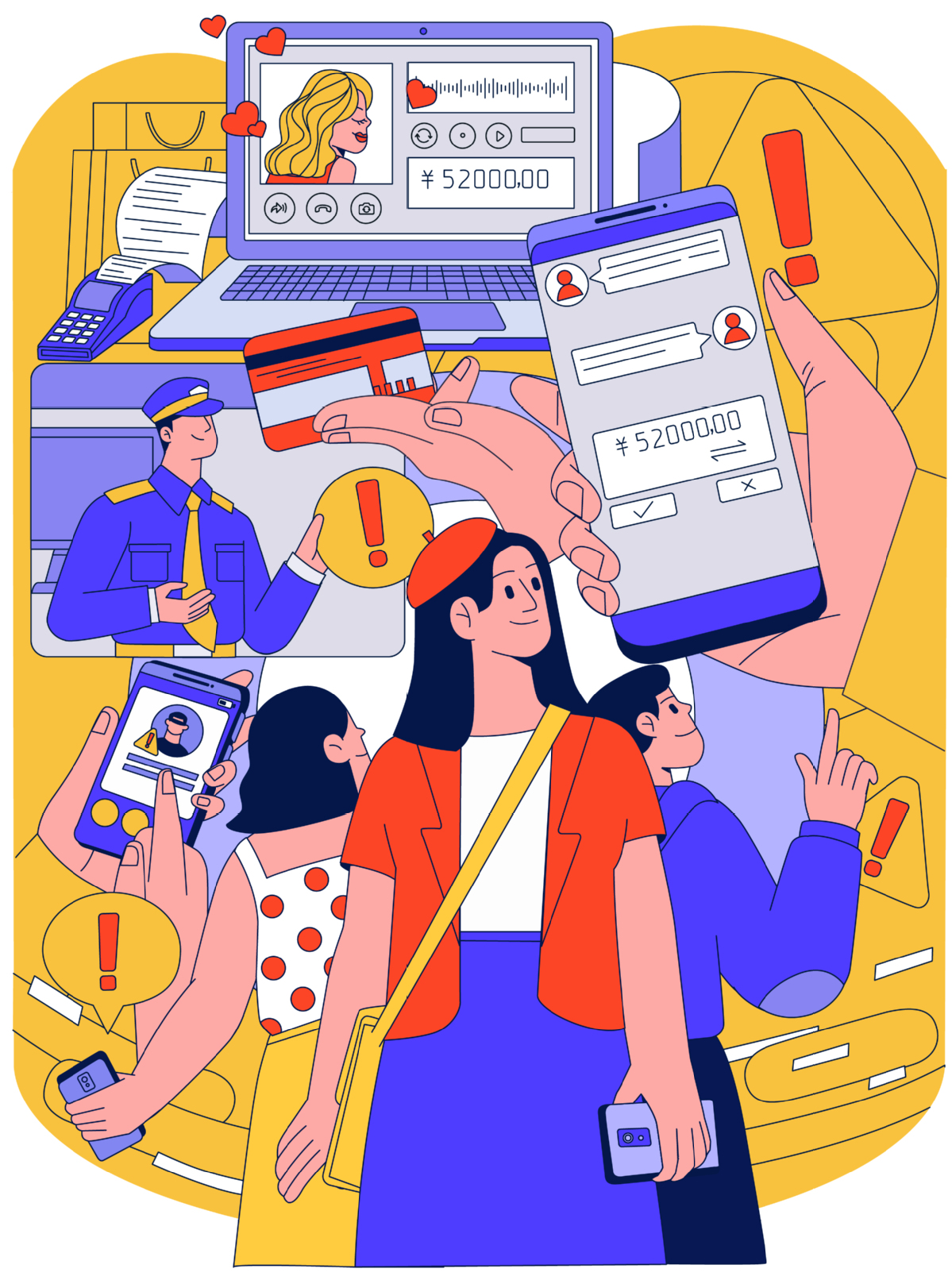 SHI YU/CHINA DAILY
Document calls on authorities to ramp up crackdown on pervasive crime
China has recently issued a new guideline on cracking down on telecom fraud, with the aim of curbing crime and improving comprehensive social governance.
The general offices of the Central Committee of the Communist Party of China and the State Council, China's Cabinet, jointly issued the guideline in April.
It called on authorities to uphold the people-centered approach, curb the high incidence of telecom fraud and improve the level of social governance to secure the sense of gain, happiness and security.
Telecom fraud in China has become a serious issue in recent years. It is the most widespread the fastest rising crime with the broadest coverage and the largest number of public complaints. In response, authorities have made significant achievements in curbing the offense, said an official with the interministerial liaison conference office on fighting telecom fraud under the State Council.
The crackdown and governance of telecom fraud crimes is a complex social issue. Currently, fraudsters are taking advantage of sectors such as finance, telecommunications and the internet to commit crime, so comprehensive governance needs to be enhanced in these areas, the official said.
"It is imperative for the central government to create a system to combat these crimes based on the successful crackdown in recent years," the official said.
The document called on authorities to severely punish fraudsters and form a joint force to combat the crime.
The mechanism for investigating and dealing with funds obtained by fraud should be improved to maximize the recovery of stolen money. In addition, legal support should be enhanced to bolster the crackdown and integrated governance, it said.
Authorities are required to strengthen international law enforcement and judicial cooperation, and work actively on the extradition and repatriation of fugitives.
The document also called on relevant authorities to intensify technical countermeasures against telecom fraud; establish a mechanism for dealing with fraudulent websites, apps, phone calls and SMS; continue to improve early warning monitoring and discovery; and identify potential victims in a timely manner to take dissuasive measures.
Government departments should also establish a comprehensive publicity and education system to raise public awareness of telecom fraud.
Furthermore, oversight and governance should be strengthened in the sectors involved. The document asked regulators to establish safety assessment and access systems, enhance supervision over the financial industry to detect and control new money laundering channels, and implement a real-name registration system for telephone users.
The departments should also establish a three-level accountability system covering themselves as well as companies and suspects, and those engaged in fraud should be subject to the highest level of punishment under the national social credit system.
Party committees and governments at all levels should intensify efforts to fight telecom fraud by pooling resources, clarifying roles and coordinating plans.
The financial, telecommunications, internet and other sectors subject to telecom fraud should ensure their supervisory systems are fully implemented, and improve their ability to combat the crime.
"The rising trend of telecom fraud in recent years has been effectively contained due to tough crackdown measures, and the number of registered cases has decreased continuously since last June," Vice-Minister of Public Security Du Hangwei said.
Last year, police nationwide resolved 441,000 telecom fraud cases and arrested about 690,000 suspects, up 37.1 percent and 90.6 percent year-on-year, respectively.
Du said that the ministry has worked with other departments to track down culprits, including those who leave the country to commit fraud or to use phone and bank cards to carry out fraudulent activities.
Authorities have deeply integrated big data, cloud computing and artificial intelligence with prevention measures to protect the public from fraud, Du said.
During the past year, authorities have prevented 61.7 million people from being defrauded, blocked 1.95 billion fraudulent calls, 2.14 billion text messages, 2.1 million domain names and websites, and halted 329 billion yuan ($5.16 billion) in fraud payments.
During the same period, public security organs have persuaded 210,000 fraud suspects to return from abroad and overall, the number of people overseas committing fraud against Chinese citizens has dropped significantly.