Escaping from stressful lives a growing market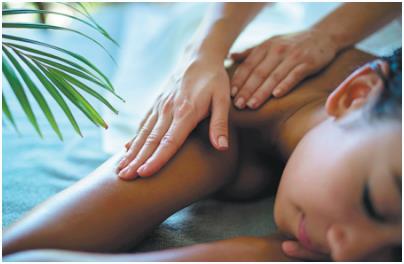 Physical and psychological wellness a key concern for young Chinese guests. [Photo provided to China Daily]
Hotels are introducing programs aimed at healing the body and mind to appeal to health-conscious guests and those looking to boost their energy levels.
Typically a lifestyle observed by middle-aged or older people, yangsheng has gained popularity among younger Chinese in recent years.
Yangsheng, or nurturing life, is a core component of traditional Chinese medicine that places paramount emphasis on the prevention of illness and fostering health and well-being.
In a survey of Generation Z-people born between the mid-1990s and the early 2010s-conducted by Beijing-based financial information provider Rong360, 91.6 percent of respondents considered physical health the most important thing in life.
Growing stress from life and work is one of the reasons why people are seeking more ways to rejuvenate themselves.
In an online survey polling 1,000 participants conducted by Shanghai-based consultancy CBNData in June 2021, 59 percent said they had experienced work-induced pressure and anxiety in the past year. Fifty percent of 962 respondents said they would participate in healing activities, such as massage and yoga, to relieve stress.
The increased interest in wellness is driving changes in the hotel industry.
"Changes in society and the COVID-19 pandemic have greatly altered people's attitudes toward health,"Tang Min, general manager of the Six Senses Qing Cheng Mountain hotel in Southwest China's Sichuan province, told Jing Daily, a digital publication that focuses on luxury culture and lifestyles in China.
"People are more eager to establish contact with themselves, others and nature. Generally, they hope that when their trip is over, they can live better than before," she said.
For the hotel industry as a whole, she said the era of hotels only providing beds and meals is becoming a thing of the past.
"Hotels today are more focused on the guest experience," she said, adding that staying in a wellness hotel is a healthy experience that allows people to relax physically and mentally, change themselves and become a positive influence to people around them.
The quality of sleep is arguably one of the most important determinants of good health.
This opinion is shared by the majority of the respondents to a survey cited by CBNData. It showed that 81 percent of those polled considered "sleeping well" part of the definition of "healthy".
An increased need to improve the quality of sleep has presented new opportunities to hotels where many guests sleep in.
In January, Rosewood Hotels &Resorts introduced Alchemy of Sleep, a collection of immersive retreats designed to promote rest through sleep-inducing treatments, movement-driven activities and special amenities.
Included in the package are 60-minute rejuvenating body treatments, 90-minute relaxing spa treatments and a daily restorative breakfast.
Kimpton Hotels & Restaurants, a brand owned by InterContinental Hotels Group, announced in February a partnership with Talkspace, an online behavioral health company, offering mental health services to guests as well as employees.
But, can any hotel with a wellness program, a healthy menu, a spa and a gym call itself a wellness hotel?
The answer is no according to an article by the Ganyong hotel research institute published on meadin.com, a commercial property information provider.
A wellness hotel, the article suggests, must have the concept of wellness embedded into its DNA, philosophy, culture, system and services.
Its services must start before check-in and cover the cycle from disease prevention, detection and treatment to rehabilitation and health management. Services such as screening tests for serious diseases, genetic testing and private medical consultation should be offered.
Moreover, a wellness hotel should provide care for the guest's body, mind and spirit, and try to foster a harmonious relationship among nature, space, people and services, according to the article.
Looking into the future, Tang Min with Six Senses Qing Cheng Mountain told Jing Daily that the concept of sustainable development will be a major trend in the wellness hotel industry.
Sustainability in personal health and that in the natural world are expected to complement and exert a positive influence on each other, she noted.