Regulations eased to boost property market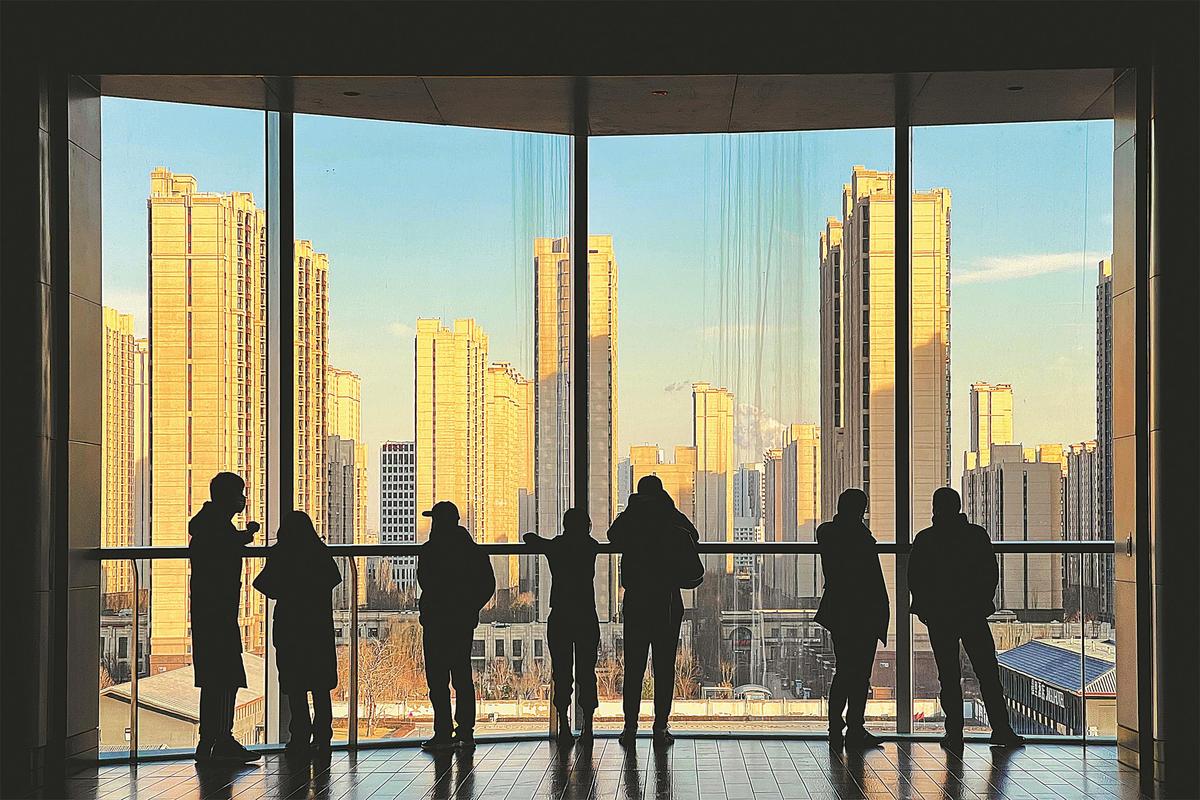 Homebuyers look at newly constructed residential property in Beijing.CHINA DAILY
Many cities nationwide are making it easier for people to purchase homes
As spring arrives, the nation's housing market is expected to welcome a warm-up driven by greater demand and policy fine-tunes.
Since the beginning of the year, policies have been announced at both central and local government levels, which many industry experts believe will help stabilize the property market and prompt more reasoned home buying demand in the coming months.
Xu Kai and his wife were among the early birds, having recently bought a new four-bedroom apartment in Hangzhou, Zhejiang province.
The 31-year-old works for a leading internet company in the city, and the couple believes that the new home is a must-have gift to welcome their baby girl, who was born in March.
They said the apartment will not only provide their daughter with a good living environment, but also allow her to receive high-quality education in a good school district.
In Southwest China's Chongqing, Du Liu has started planning for life after marriage by purchasing a three-bedroom property for his forthcoming wedding. It took four months to find the ideal home in a good environment and with a good school district, according to the 23-year-old, who works in the marketing division of a popular consumer goods company.
Experts said the issuance of more policies aimed at encouraging demand means spring is likely just around the corner for the property market.
As of April 20, more than 85 cities had eased their home buying regulations, with measures ranging from looser purchasing restrictions, loan limitations and sales curbs to lowering the down payment proportion, cutting home loan interest rates, providing support via provident fund loans, and others, according to calculations by the Zhuge Real Estate Data Research Center.
"On the one hand, these policies have unleashed rational home demand, while on the other they have boosted home buyers' confidence in the market outlook, which will help increase transactions in the coming months," said Wang Xiaoqiang, chief analyst with the research center. She added that as the measures gradually take effect, the market will heat up step-by-step.
The relaxed regulations are set to stabilize economic growth, ease the burden on real estate companies and improve local economies.