Germany eyes radical measures in fuel crisis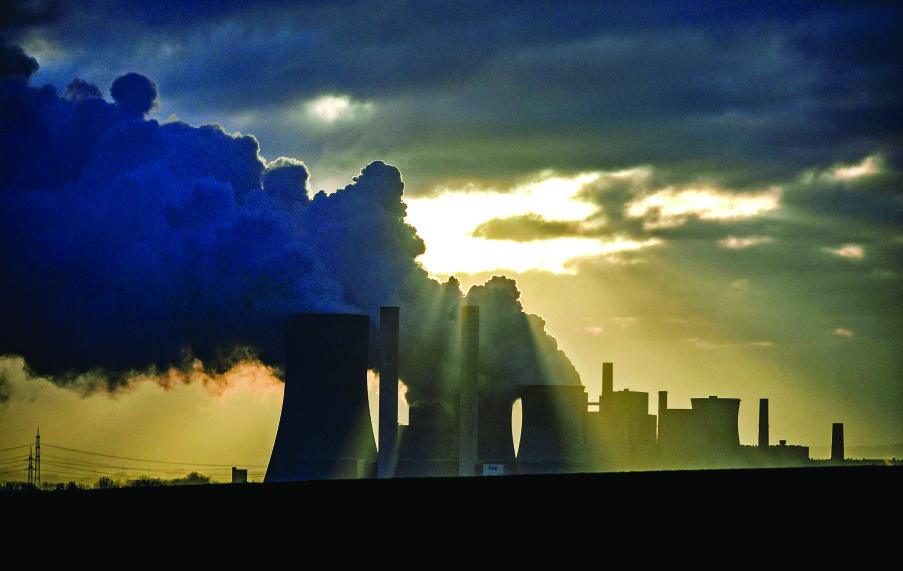 Steam rises from the cooling towers of a power plant in Niederaussem, in western Germany. [Photo/Agencies]
The prospect of an energy supply crisis later in the year has forced the German government to resort to unpopular measures, the nation's economy minister has admitted, with the possibility that even more divisive steps may follow.
Germany's reliance on gas supplies from Russia has been brought into sharp focus by the fall-out of the conflict in Ukraine.
As a result, Economy Minister Robert Habeck, a member of the Green Party which is a partner in Germany's coalition government, says the country will be forced to resort to burning coal, which emits twice as much carbon dioxide as gas, for what he called "a transitional period".
"That's bitter, but it's simply necessary in this situation to lower gas usage," he admitted.
His fellow Green Party member, Food and Agriculture Minister Cem Ozdemir, was even more blunt in his language, calling the energy policy of former chancellor Angela Merkel's government a "disaster" because of its reliance on Russia.
He said the new government had "inherited a catastrophic situation", and that decisions of the former administration needed public analysis to "come to terms with what has happened in recent years".
"I don't want (Russia's President Vladimir) Putin determining whether we have enough energy or not," he added.
Green Party co-leader Ricarda Lang has even hinted that she may be willing to consider extending the life of Germany's nuclear power plants.
"At every moment in this crisis, we need to react according to the current situation and to examine every measure. That's what we've done in the past … and that's what we'll continue to do," she said.
Germany is Europe's largest and most important economy but has been struggling recently, with knock-on effects for much of the rest of Europe, so the prospect of an energy crisis there is of much wider concern than just being a domestic issue.
One aspect of the fuel crisis that is proving particularly contentious in Germany, however, is the prospect of introducing a speed limit on the country's autobahn motorway network, which is a surprisingly divisive issue.
Jurgen Resch, managing director of consumer organization German Environmental Aid, says introducing a two-year speed limit of 100 km per hour limit on certain stretches of the network would radically reduce fuel consumption as well as being environmentally beneficial.
He said the limit would save around 10 million liters of diesel and petrol from the outset, and bring down carbon dioxide emissions, as Germany's transport sector is one of the biggest producers of the gas.
The coalition government has previously rejected a wider speed limit, but he says this would be a way round it.
"This would even be compatible with the coalition agreement, which only rules out a general speed limit," he said. "After one year, it should then be examined how high people's approval is for a permanent continuation (of the speed limit) after the two years."